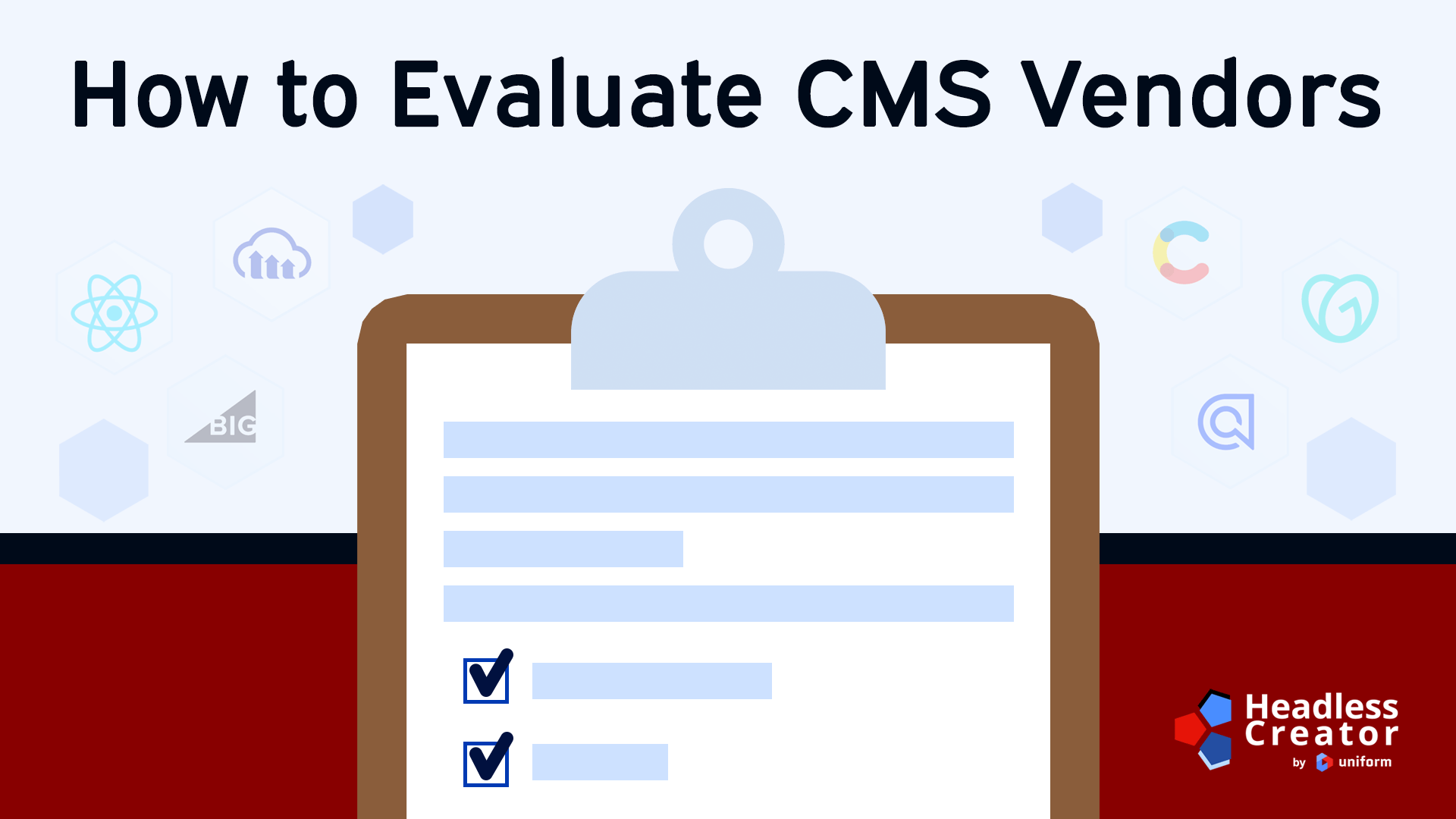 How to Evaluate CMS Vendors
Learn about the approaches and criteria associated with composable architectures and how to effectively manage the evaluation process.


Learning objectives:
Background analysis & planning
How to run the evaluation process by involving stakeholders, running proofs-of-concept and considering eventual migration efforts.
Evaluating non-functional criteria
How to consider factors such as partner network, geographical reach, pricing, support and community.
Evaluating functional criteria
How to understand what functions are critical to your needs and what is considered to be "standard" capability vs. additional functionality your needs may require - including:

Content Modeling
Content Authoring
Management Capabilities
Developer & DevOps Functions
Empty space, drag to resize
This course is perfect for...
Mark Demeny
Mark Demeny is head of product strategy at Uniform.dev, a platform that enables developers and marketers to take control of their digital-experience stack, having spent over 16 years acquiring the related technical expertise and building strategies for content management and digital experiences. In addition to a career with several renowned vendors, including Sitecore, Optimizely, and Contentful, he has worked with numerous CMS, ECM, analytics, and commerce products.
Empty space, drag to resize
Subscribe to our Newslette

r

Do you enjoy our content?

Sign up for our newsletter that focuses on composable architectures and

headless technologies which are delivered directly to your inbox.